Time 12-21 November 2016 Location Hall A2 Gudang Sarinah Ekosistem, Pancoran.
ALTERNATIVE COMMUNITIES & PUBLIC INITIATIVE EXPOSITION
Serrum was doing research on the practice of education prektek conducted various communities. Dismantling methods and present the Festival ekstakurikulab in 2016 as an inspiration for other communities or other educational agencies. Education Communities  is invited o each show multiple MODUS (simple module) EDUCATION already implemented and can be an inspiration for other educational agencies. We believe the community and the program you have to live a certain special whether the target learners, educators / teachers / mentors, and the methods used. The word in the dictionary mode KBBI meaning way. Verb forms that express the atmosphere of psychological interpretation with respect to actions by the speaker about what he said; The greatest value in frequency in the row of values; statistics that appear most frequently in the population or sample; that in slang abbreviation mode of capital lie. Means or methods used to distribute knowledge / content is always followed by a target value.
Learning Outside: Physics with Street ART
25 Oktober-6 November 2016
Artistic Department of State and Local Education Agency cooperate to organize the project "Learning Outside: Theoretical Physics in Street Art" invites friends street artist's work in a public space with a selection of themes as follows: Style, Gravity, Momentum, Heat and Temperature, Electromagnetic Waves, effort and energy.
The work takes its inspiration from the themes above, (eg: display the formula, it could also just be text about the concept of momentum, or illustrate the concept of gravity or an imagination of the themes above.)
Entries can be made in public spaces anywhere with any technique (graffiti, murals, stencil, wheatpaste).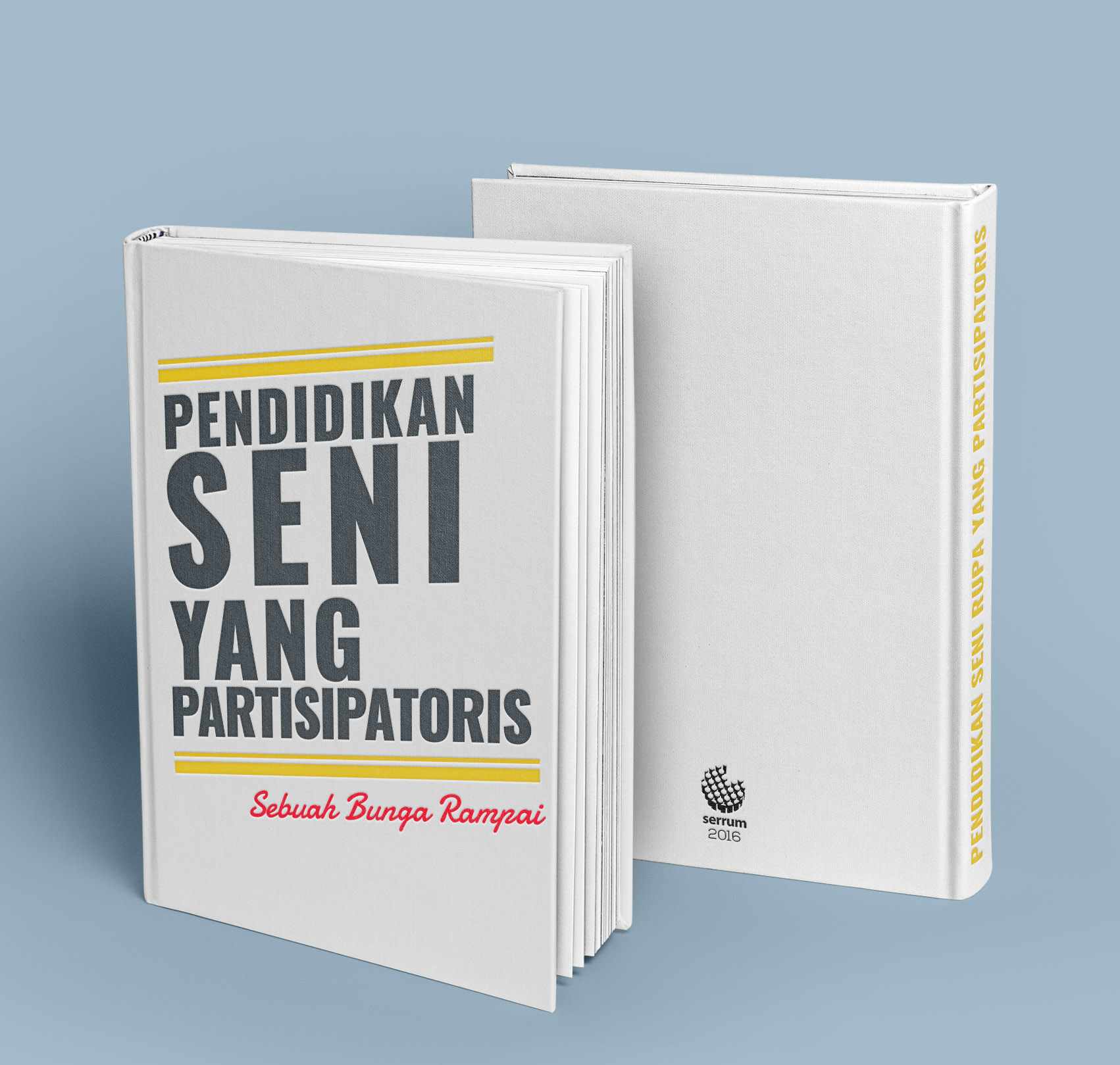 Location for Book launching
Gudang Sarinah Ekosistem, Pancoran, Jakarta
Launching
Soon
The publication of Knowledge Market (Pasar Ilmu) book is very important to reflect and disseminate processes of the whole programs of public art education. This book is not only dedicated for
art enthusiasts but also for the wider public. The content of this book includes past research projects, data, articles and academic journals related to education, alternative communities, participatory aesthetics, involving writers from across disciplines such as education critics, sociologist, visual art critics, and more.